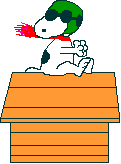 Wings (Who Needs Wings?)

---

The KIS Cruiser purchase option allowed the builder the choice of purchasing their kit as a complete airframe kit or in sub-kits. The A-kit included the fuselage components. The B-kit includes the wing components and the center wing spar. The builder may also choose to purchase the horizontal stabilizer as a separate starter kit. The horizontal stabilizer would normally be included in the fuselage kit. Other options include fast build options for both the A-kit (fuselage) and the B-kit (wings).
I elected to purchase my kit in two parts with the A-kit (Fuselage) being the first kit I would start on. At the time, I did not realize that the center spar was not included in the A-kit. The center spar is a critical part to the construction of the fuselage section. Without the center spar, the fuselage section can not be completed since the front seats and console all require the spar to be in place prior to their installation. This also means all associated controls must also wait.
For this reason, I highly recommend that if the kit must be purchased in sub-kits, the B-kit (wings) should be purchased first. This allows proper fitting of the center spar to the wing spars prior to installation in the fuselage. Complete the wings and store them safely away and then obtain and assemble the fuselage. It will greatly lessen your level of frustration.
---