Keith Miller - Construction Photos

---
Keith Miller is currently (Dec. 1998) constructing a KIS TR-1 2-place. He has kindly included some photos of his instrument panel, the forward view of his firewall, and numerous construction photos. He has also provided some excellent tips on firewall layout.
---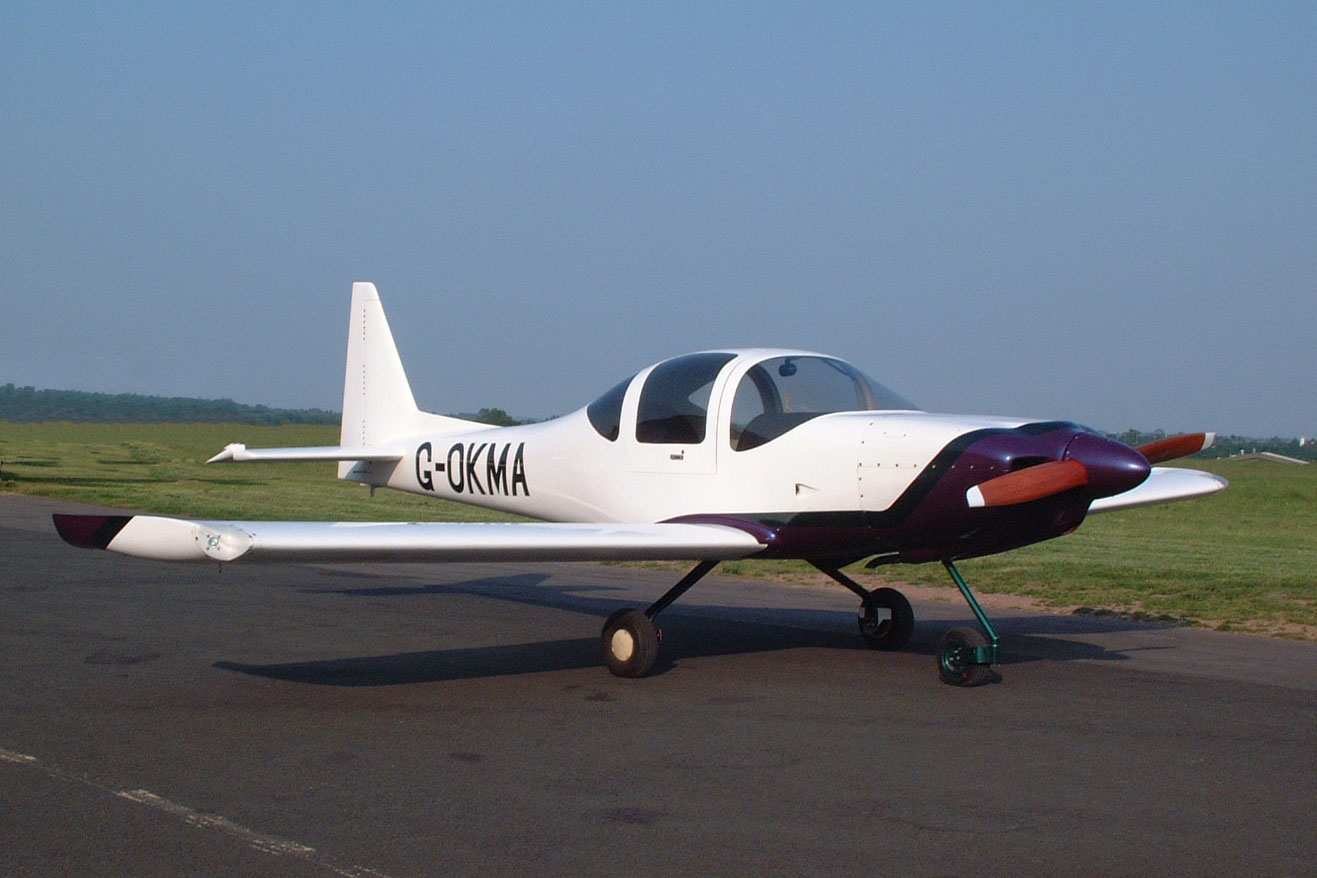 FIREWALL
Firewall Tips : (Click on Image for Full View)
Plan out exactly where all the firewall accessories are to be mounted before you drill a single hole.
Think about where the SCAT tube needs to connect up with the cabin heat inlet and where the unwanted hot air will go when this is shut off and where the fuel line outlets go to avoid excess heat.
Make a full size drawing of it all and stick it on the stainless steel sheet before you start, include on this drawing an image of the reinforcements behind to avoid drilling into them .
I was given all this advice , but ignored it and started mounting things as I picked them up.( fuel pump , regulator , gascolator, oil seperator, starter solenoid , cabin heat box, rev counter cables, throttle/mixture cables, remote Oil filter, electrical connection boxes, New nose gear) . I wished that I had placed things differently , particularly my cabin air inlet , which required a massive hole in the firewall to be cut , but once it is cut it is too late !!!!.
---
ENGINE INSTALLATION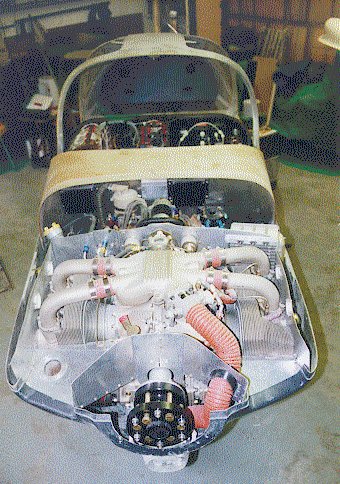 Here are some images of my IO240 B installation in my 2 place. The problem with buying a new engine , you have to make new baffles , find all the fittings , make up all the pipe work , etc.
The way I have done it is by no means the only way to install all the accessories and only time will tell if the oil cooler is located in the right place and if my homemade air intake will work , one problem the IO240B cowlings have is that they are so tight their is very little room to install anything in particular the air filter box.
I did follow a lot of what Binglis states in both of his Engine installation guides.
---
---
INSTRUMENT PANEL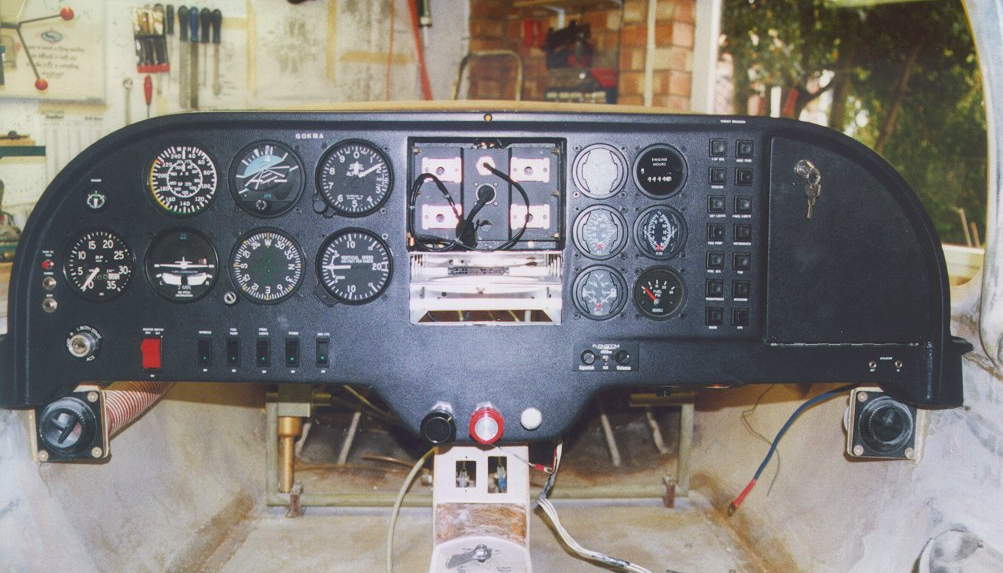 The following front and back side views of Keith's Instrument Panel show, in my humble opinion, both an excellent design and an equally well done installation. I especially like the straight forward and uncomplicated layout and that large glove box. It's large enough for lot's of charts and even large enough for locking those headsets out of sight. (Click on image for a large clear view.)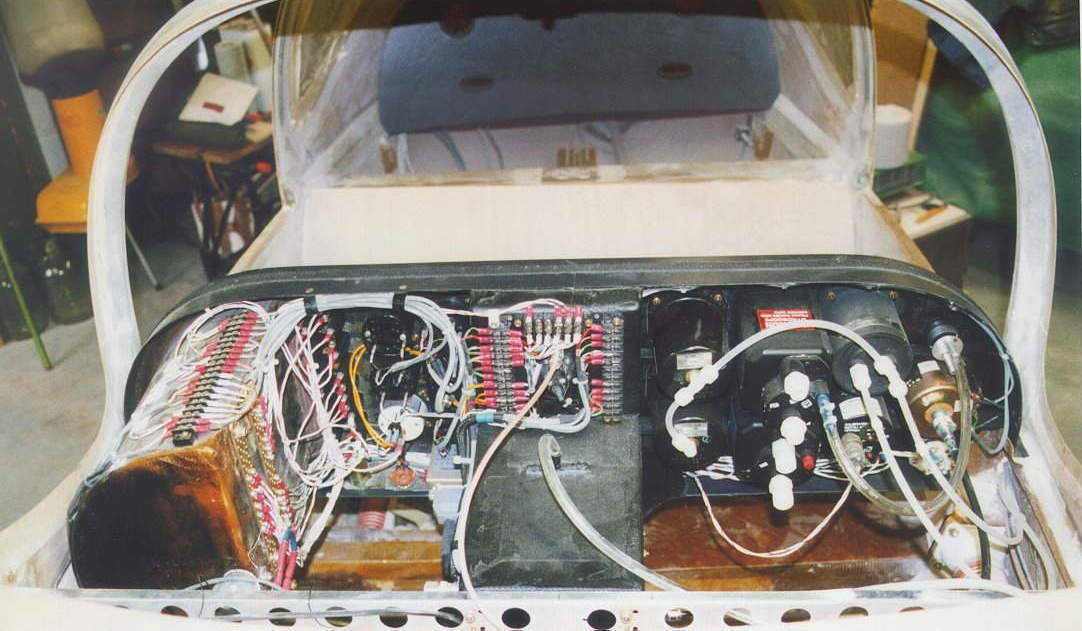 Notice the convienent use of the the top and sides of the glove box for the electrical mounting blocks and the neat orderly organization.
---
I have come across a number of images of the 2 place fitted with the Cam100 Engine , This looked at the time I was considering buying a 2 place a good alternative to the Limbach, sadly it never produced enough power although 2 were completed and flown in the UK . Here we have the original UK demonstrator ( GOKIS) and Ray Cleggs beautiful aircraft fitted with the same before he switched to the IO240B , note the long thin cowling required for this upright inline 4 cylinder , whilst I realise that nobody is likely to use this motor again in a Tr1 it might be of historical interest.
Keith Miller
---
Note: Check out the belly scoop for the radiator.
---
Continue to next page for additional construction photos......