Scott Stearns - TR-1 Project
---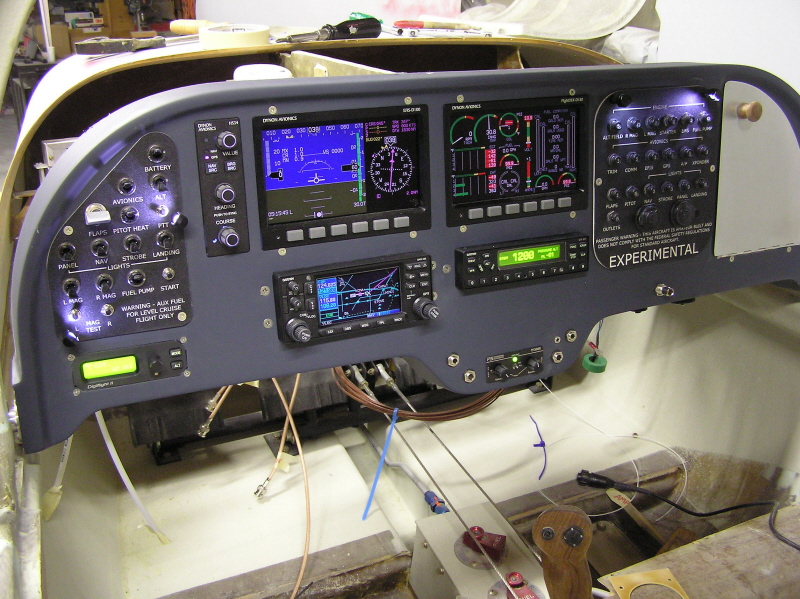 The finish instrument panel. The second dynon display is both engine gages and attitude/heading, so I have redundant gyros both with internal batteries that are supposed to run the unit for 1.5 hours. The dynon unit will display VOR/ILS/GPS data and will also display data from a garmin handheld that conntects through a connector under the panel. You can just see it under the circuit breaker panel and the coax connector for the handheld GPS antenna is on the face of the panel under the circuit breaker panel. There is also an inverter mounted on the bottom of the glove compartment for low power AC things like laptops and DVD players. The autopilot is right under the switch panel and is a digiflight IIG.
The circuit breaker panel and switch panel are plastic panels laminated onto aluminum sheet. I did the layout myself and sent the file to a trophy shop and they made the plastic panels for about $35 a panel. I really wanted to have engraved solid aluminum panels but it would have been hundreds of dollars per panel.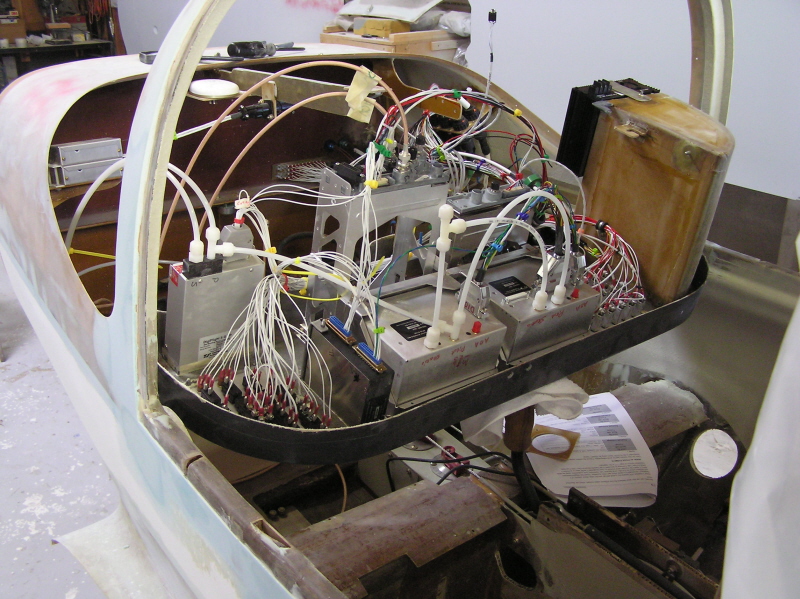 The panel folds down without disconnecting anything except two screws and a nut.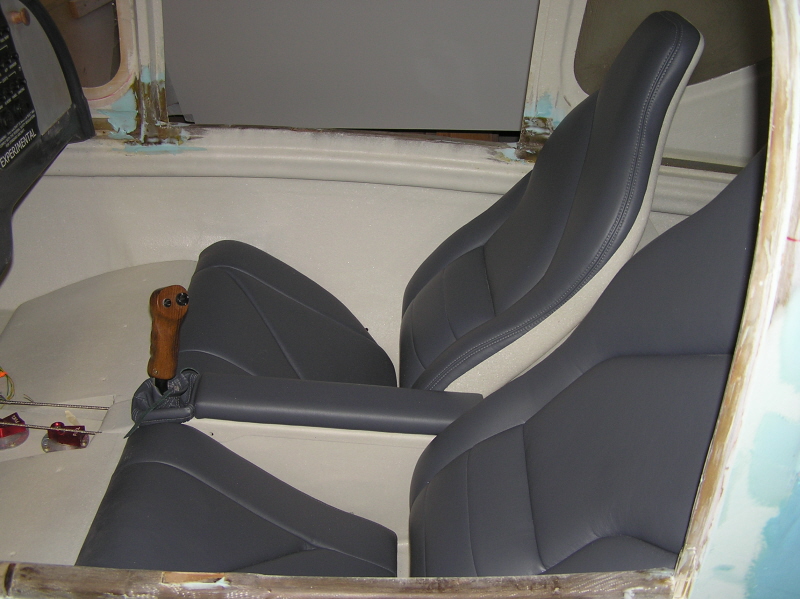 The interior. Mainly zolatone with leather-like seat cushions stiched to resemble those of a 1996 corvette.